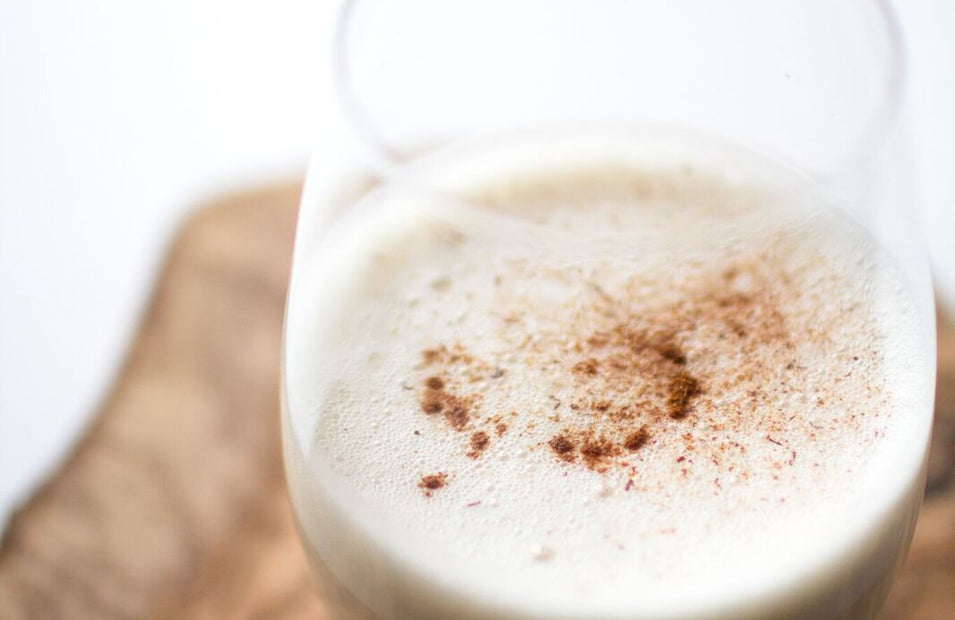 One of our favorite holiday treats - minus the egg. This recipe can be used in smoothies, as a cocktail base, steamed for your latte, or enjoyed as is.
VEGAN 'NOG
2 1/4 cups purified water
1/2 cup soaked Mylk Almonds
1/2 cup soaked Mylk Cashews
1 teaspoon White Chia Seeds 
3 Medjool or 4 Deglet Dates 
1/2 tablespoon Coconut Sugar
1/2 teaspoon vanilla extract or 1/4 teaspoon Vanilla Powder
1/4 teaspoon Ceylon Cinnamon
1/2 whole nutmeg, freshly grated
pinch Himalayan Pink Salt
1/2 teaspoon nutritional yeast (optional) 

Blend water, Almonds, Cashews, Dates, and Chia Seeds in high-powered blender for 1 minute. Strain and set aside pulp for future use (optional) or compost.
Add remaining ingredients to blender and process until smooth.
Serves 1-2.