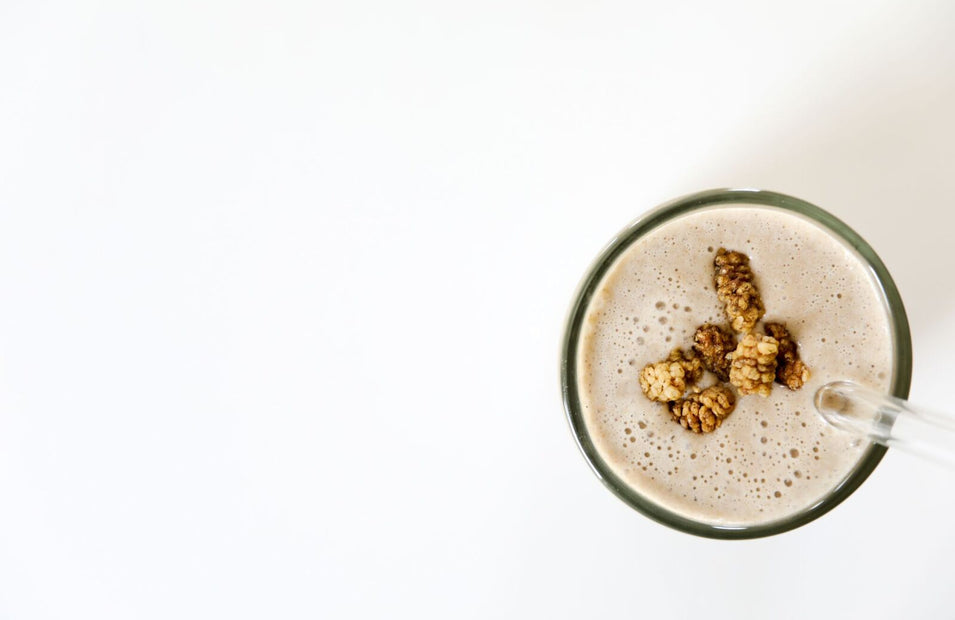 This superfood mylk is incredibly healing and delicious. Not only are Mulberries excellent for digestive health and building bone tissue, they also contain resveratrol, the anti-aging nutrient found in red wine. This can play a role in smoothing skin and helping reduce age spots and blemishes.
Lucuma, (the most popular ice cream flavor in Peru!) is known for it's subtly sweet, maple-like flavor, but is also a known anti-inflammatory that promotes wound-healing and tissue generation. You could add a pinch of coconut sugar to this recipe if you'd like, although Mulberries and Lucuma both act as natural sweeteners. The addition of cinnamon also makes it taste like a dessert.
MULBERRY LUCUMA MYLK 

3 cups freshly made Almond Mylk or Cashew Mylk (or a combination of each!)
1/4 cup Mulberries
1 tablespoon Lucuma
1 teaspoon Coconut Oil
1/4 teaspoon Ceylon Cinnamon
pinch Vanilla Powder
pinch Himalayan Pink Salt

Blend well. Enjoy! Serves 2.