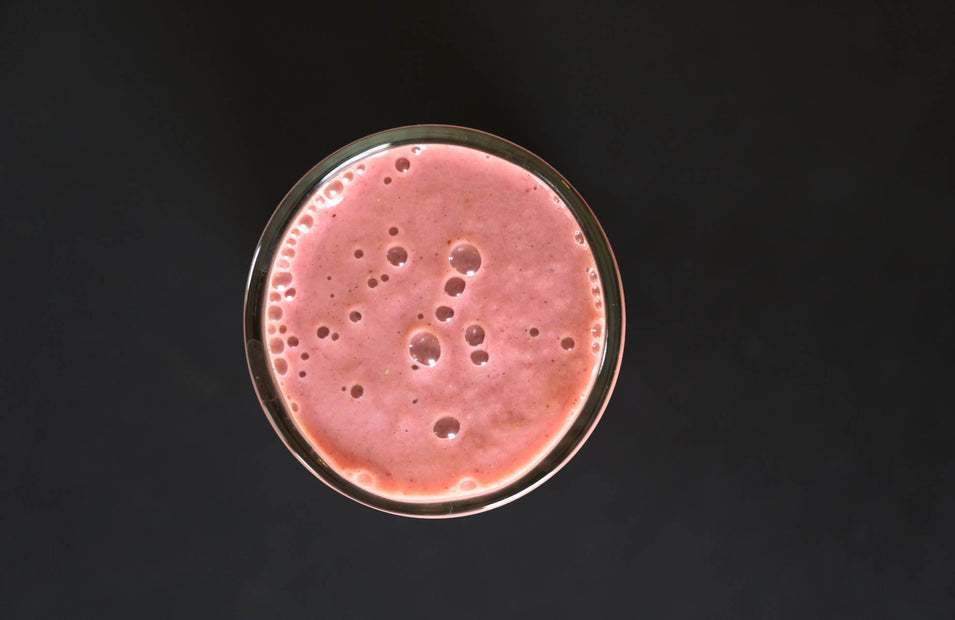 This recipe is essentially an upgraded version of classic Strawberry Milk.
Our Unflavored Protein Blend is special, not only because it's unsweetened and free of "natural" flavors, but because it's balanced with pre and probiotics for easy digestion, Camu Camu for Vitamin C, and the always delicious Vanilla Bean. Add a few scoops of Tocos for it's bioavailable Vitamin E and ice cream-like flavor and a bit of Ashwagandha for healthy stress response and cortisol reduction.
Any plant-based mylk can be used but I rotate with Coconut water for a feel-good boost of electrolytes + hydration. If you don't feel like cracking open a coconut, we have freeze-dried Coconut Water Powder available for an easy DIY.
Strawberry Protein Mylk