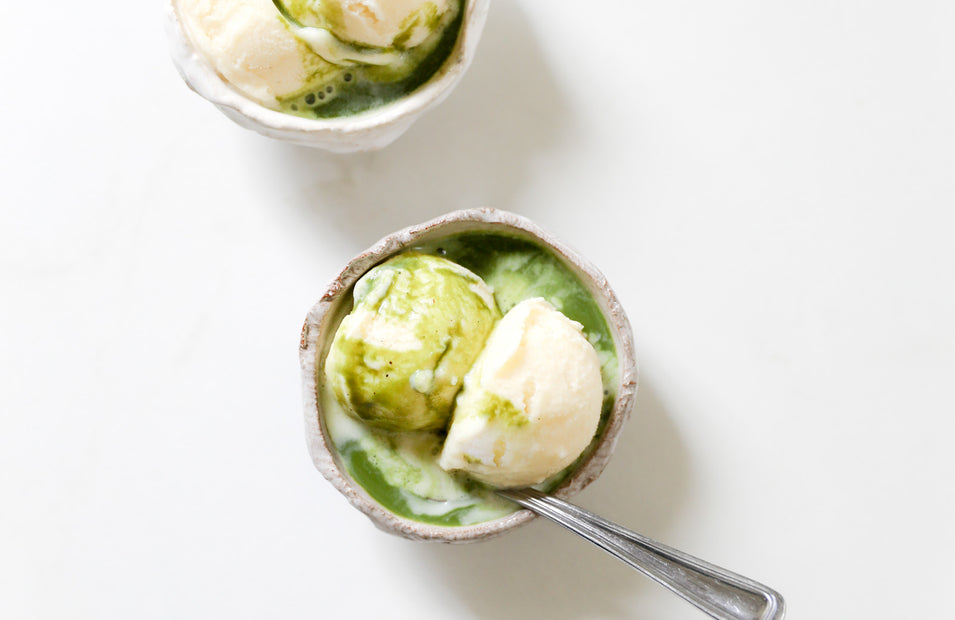 Affogato means 'drowned' in Italian and traditionally refers to a shot of espresso poured over ice cream. We've swapped the espresso for our Ceremonial Grade Matcha tea, and can't get enough of the sweet, grassy notes of the matcha paired vanilla ice cream. We've added a little coconut sugar for sweetness and Tocos, which already tastes a bit like ice cream. It only takes a couple of minutes to make. Vanilla Bean powder would also be an excellent addition.
Matcha Affogato 
2 teaspoons Ceremonial Grade Matcha Tea, sifted
1 teaspoon Coconut Sugar
1 teaspoon Tocos
1/4 cup + 2 tablespoons hot water

Slowly add in water, whisking to form a paste. Add remaining water and whisk until frothy.
Pour warm tea mixture over vanilla ice cream of choice.
Enjoy.