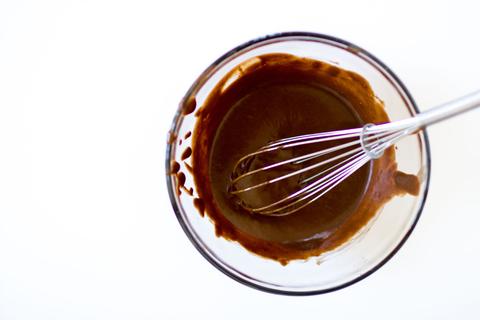 The flavor of Reishi is quite bitter and works best brewed as a tea, added to sweetened tonics, coffees, or in chocolate concoctions. Our Lions Mane Mushroom Powder would work well here too.
Reishi Chocolate
1/4 cup pure, organic maple syrup
1/4 cup + 2 tablespoons Cacao Powder
1/4 cup Coconut Oil, Melted
1 teaspoon Reishi Powder
1/4 teaspoon vanilla or hazelnut extract
small pinch of Himalayan Pink Salt

Whisk or blend ingredients until smooth.

Enjoy a little on ice creams, pancakes, drizzled on fresh fruit, as an addition to smoothies...or sneak a spoonful here and there ;) Makes 16, 1 ounce servings.