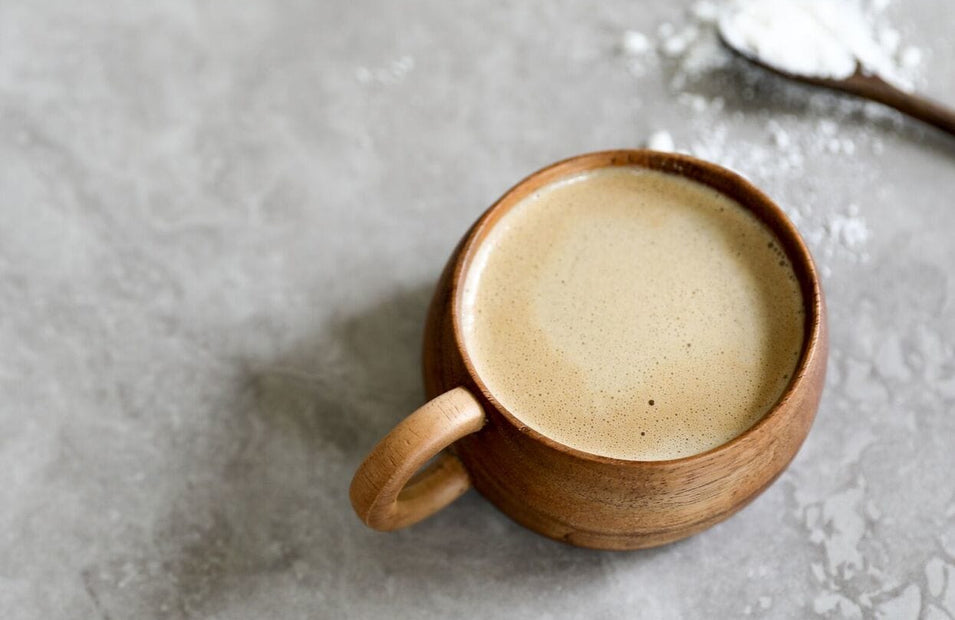 Lions Mane is known as the brain health mushroom. While we may not think about our brain health as often as we should, a healthy brain leads to a healthy immune system and overall health. Lions Mane is excellent for memory, mental clarity, concentration, and balanced mood and the central nervous system. It pairs well with broths, soups, chocolate, and coffee and tonics.
We suggest adding 1/2 teaspoon to your coffee or tea for optimal cognitive function. Blend with a little coconut oil, coconut sugar, nut milk, and top with cacao or cinnamon for a delicious latte.
Lion's Mane Latte
10 oz fresh coffee or coffee substitute
1 tablespoon Coconut Milk Powder
1 teaspoon Coconut Oil
1 teaspoon Lions Mane
1/2 teaspoon Gelatinized Maca
Splash of Almond, Brazil, or Cashew Mylk
1/2-1 teaspoon Coconut Sugar (optional)
Blend carefully with immersion blender or regular blender until foamy. Enjoy!