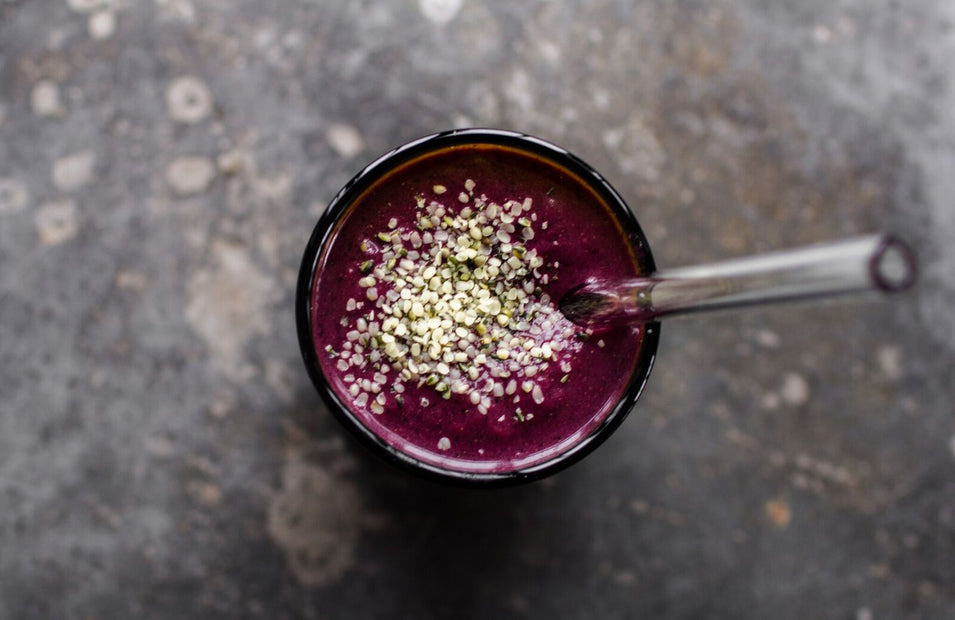 "But, where do you get your protein?" This is probably a familiar question for anyone that has tried a predominantly plant-based lifestyle. The truth is, there are so many wonderful and abundant forms of plant-based protein out there. In this recipe, we used our Sacha Inchi powder (a complete protein all nine essential amino acids that aids in workout recovery and support muscle growth), Hemp Seeds (known as one of the best sources of highly absorbable plant protein) and a little bit of the always amazing Maqui powder. Maqui contains more antioxidants than any other food discovered, and was consumed by the Mapuche Indians for centuries to improve stamina and strength

Enjoy this smoothie for breakfast or as a perfect post-work meal.
MAQUI HEMP SMOOTHIE
1 1/2 cups Coconut Water or plant-based mylk of choice 
1 cup blueberries
1 banana
1 Date (optional)
1 tablespoon Sacha Inchi
1 tablespoon Maqui Powder
Pinch of Himalayan Pink Salt
1-2 teaspoons Hemp Seeds 

Add ingredients to blender and blend well.