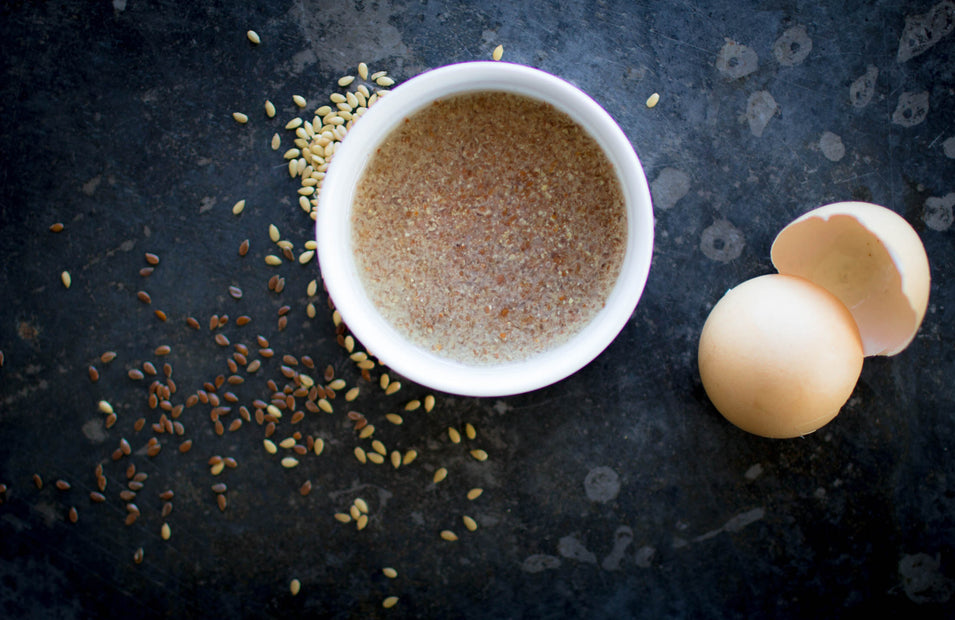 Whether you have an egg allergy, follow a vegan diet, or would just like to incorporate more healthy fats into your meals, flaxseeds are a well-rounded source of essential nutrients that keep the body functioning at optimum health. In baking, both flax seeds and chia seeds make an excellent binder in recipes.
Vegan Eggs – Flax & Chia
Use this guideline to create an excellent egg substitute:

FLAX EGG
1 tablespoon freshly ground Golden or Brown Flax seeds + 3 tablespoons of water = 1 "egg"
Add water to ground flax in a dish and whisk together. Let sit for 5-10 minutes in the refrigerator to thicken.

CHIA EGG
1 tablespoon of freshly ground White or Black Chia Seeds + 3 tablespoons filtered water to = 1 "egg"
Let sit for 5-10 minutes.
Tip: Use White Chia seeds if you are concerned about color.