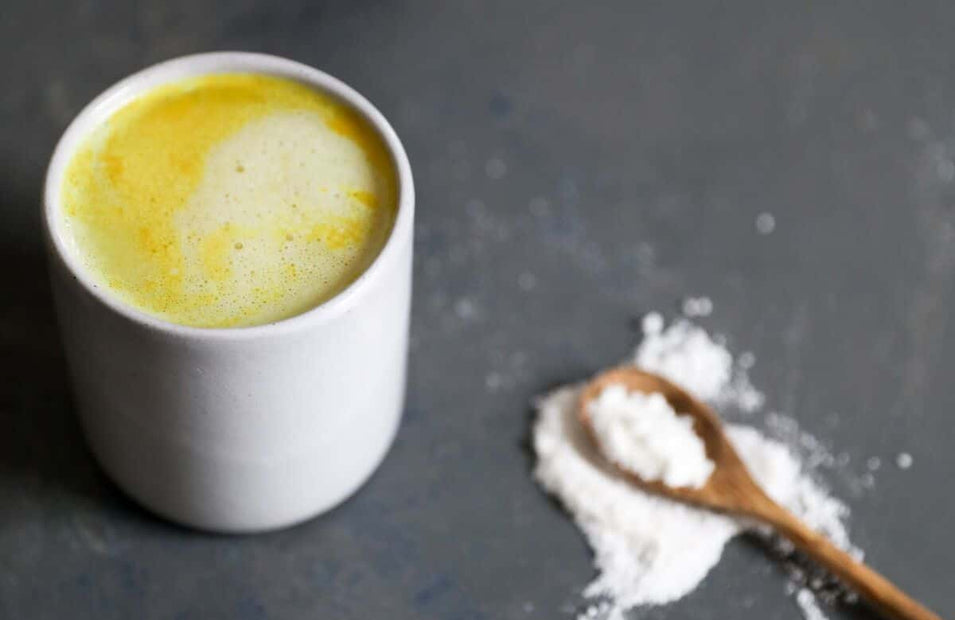 As one of nature's most powerful healers, we try to incorporate in recipes Turmeric wherever we can.
With roots in Ayurvedic tradition, this Turmeric based tonic supports the mind and body in numerous ways. There are several different variations of this recipe, so feel free to play around with it. This version is extra creamy with the addition of Coconut Milk Powder and Tocos. Medjool Dates made into paste adds a caramelly sweetness, but you can also sweeten with coconut sugar, maple, or an ethically sourced raw honey.
Pro tip: Adding black pepper to turmeric or turmeric-spiced food enhances curcumin's bioavailability by 1,000 times.
GOLDEN MYLK 
1 1/2 teaspoons Turmeric Powder
1/2 teaspoon Ashwagandha
1/4 teaspoon Ginger Powder
1/4 teaspoon Ceylon Cinnamon
2 tablespoons Coconut Milk Powder
1 tablespoon Tocos (optional)
1 teaspoon Coconut Oil
1/2 tablespoon Coconut Sugar, date paste, or raw honey
1/8 teaspoon Black Pepper
8-10 ounces hot water
Blend or whisk until frothy. Sip and enjoy.