CHAI SPICED HOT CHOCOLATE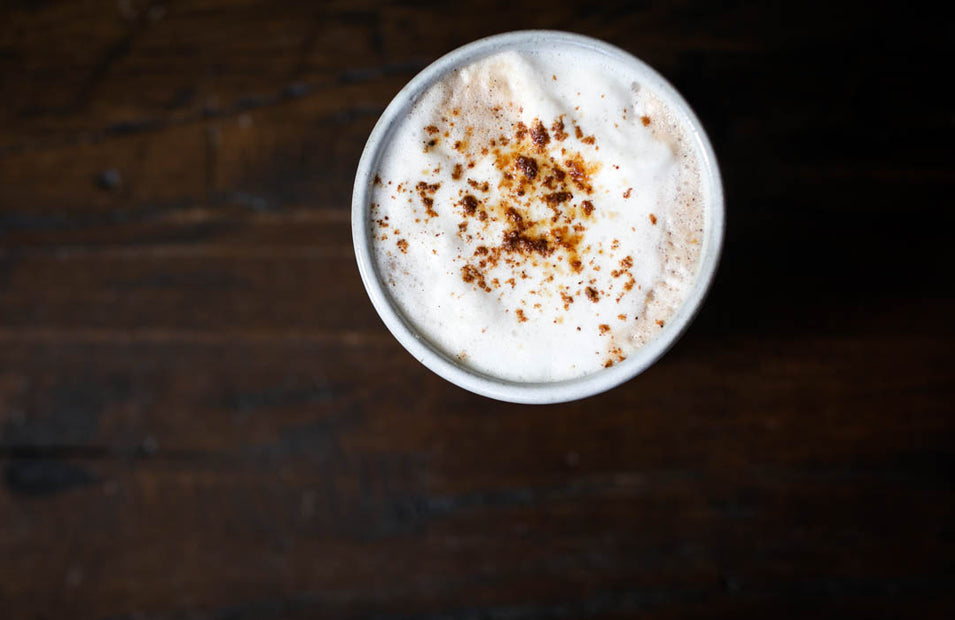 Tonics are an excellent way to keep cozy and stay nourished during the colder months. Upgrade your traditional hot chocolate recipe with this guilt-free Chai Spiced version, complete with our pure Cacao Powder, homemade coconut cream, immune boosting Ceylon Cinnamon, and deeply healing Ginger powder. 
CHAI SPICE MIX
3 teaspoons Ginger Powder
2 teaspoons Ceylon Cinnamon
1 teaspoon Nutmeg, ground or freshly grated
1 teaspoon Cardamom, ground
1/2 teaspoon Cloves, ground
pinch of black pepper (optional) 
Combine spices well. Store in airtight container. 
Yield: approx 1/4 cup
COCONUT CREAM
6 tablespoons Coconut Milk Powder
1 1/2 cups hot water
Blend or whisk to dissolve.
CHAI SPICED HOT CHOCOLATE
Coconut Cream
1/2 cup almond mylk or hot water
1 teaspoon vanilla extract
1 1/2 teaspoon Chai Spice Mix
3 tablespoons Cacao Powder
1 tablespoon Coconut Sugar 
Blend or whisk together on stovetop. Top with sprinkled coconut sugar and chai spice. 
Serves 2.