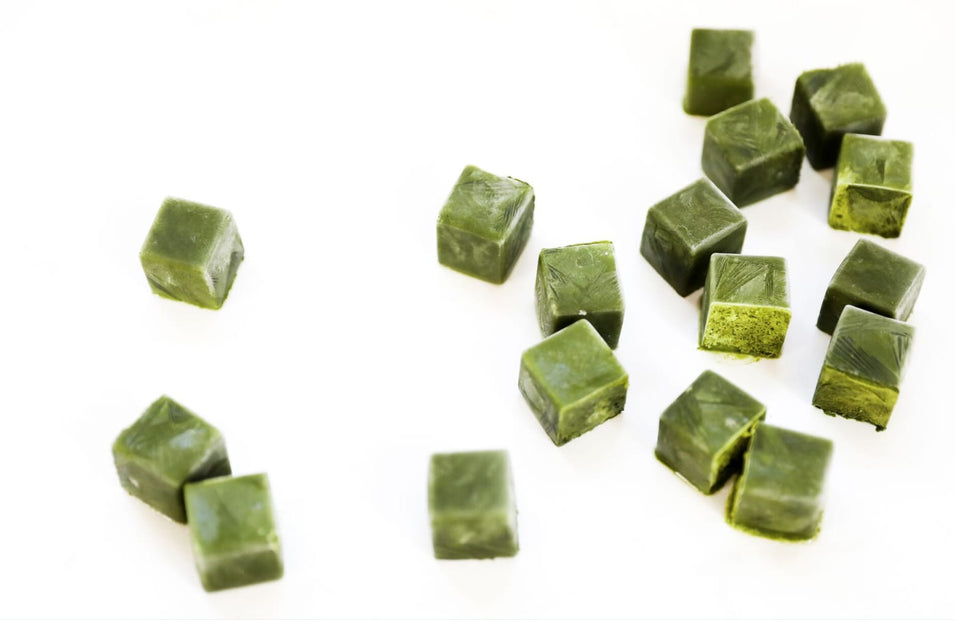 Protect your body and improve your mood when you incorporate matcha into your daily routine. Keeping matcha ice cubes on hand is a quick and easy way to enjoy the many benefits of matcha. Simply combine our Ceremonial or Culinary Matcha (sifted) with water + sweetener of choice, blend, and freeze. Cubes can be added to a smoothie or made into an iced latte. When ready to enjoy add cubes to glass and top off with freshly made coconut or nut mylk. 
MATCHA LATTE ICE CUBES
1 tablespoon Matcha, sifted
1 3/4 cup hot water 
1 tablespoon honey (optional) 
Add a small amount of water to the matcha and whisk to form a paste. Add the honey or preferred sweetener, then the remainder of liquid. Whisk until smooth. 
Pour the matcha into an ice cube tray and freeze.
To serve, add as many ice cubes as desired into a glass and pour milk on top. Sip as the ice cubes melt into the mylk.