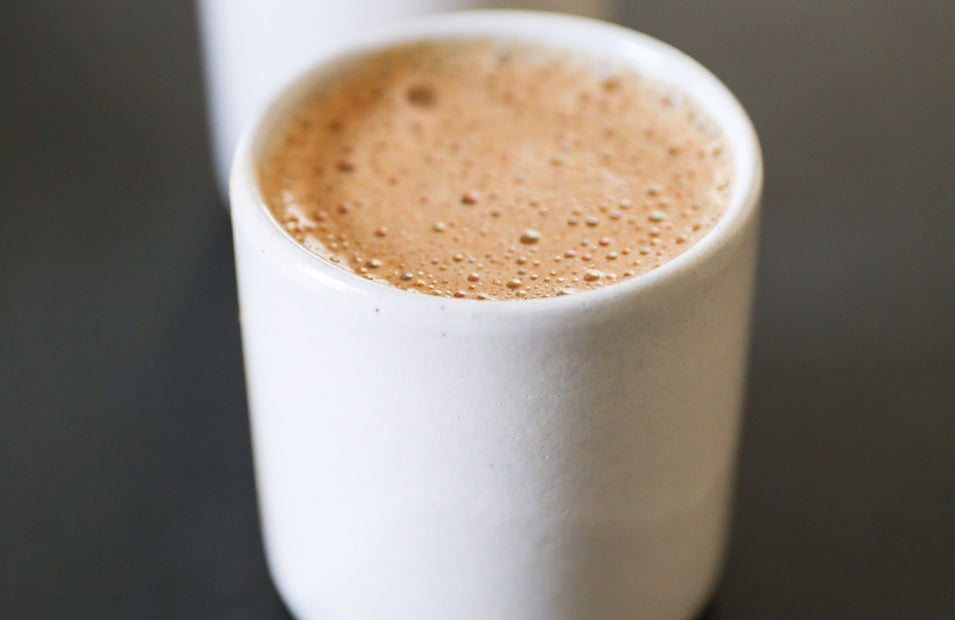 Our new protein blends are not just for smoothies.

 

Using only the purest and thoughtfully sourced ingredients, our Chocolate Protein is grain free, void of any "natural" flavors or fillers, sweetener-free, and has a super smooth texture that makes it perfect for blending into recipes. Our Gelatinized Maca and Red Reishi extract enhance the benefits of cacao, while digestive enzymes, prebiotics, and probiotics are added to help the body absorb more nutrients and improve gut health.
This can be made caffeine free with chicory powder or another coffee substitute. 

CHOCOLATE PROTEIN COFFEE
Blend well with frother or immersion blender and enjoy.